Musician. Artist. Actress. Model.
Hello, my name is Rachel Delgado, I would like to ask you to support me as an artist. Please follow me on all social media platforms at Official Rachel Delgado.
My new song called "Freaky Baby" will soon be hitting your radio station and sister stations, please start requesting my music.
I was born in Paducha, Texas, raised in Graham, Texas and now, live in Texas.
I'm an upcoming music artist. I've also have done some modeling and acting. I recently did some acting in a new show which is a spin off of the 7V show "Cheaters" with Daniel Gomez as the host. The new show is called "Carpool Cheating Confessions" with detective Daniel Gomez.
I sing a variety of music like Spanish, English, Albanian, rock, Christian rock, spiritual, dance club, r&b, and country.
My album will be finished by the end of 2018. Songs on that album will be chasing a dream this.

Rachel Delgado Chasing A Dream
Chasing A Dream album is $25.00, Chasing A Dream Extended version, Chasing A Dream remix single cds $15.00 each shipping & handling, taxes included.
Beautiful special edition 4 panel echo wallet
Special thanks to all my heros in my life and music bands the Killing Joke, Red Beat, Howard Jones!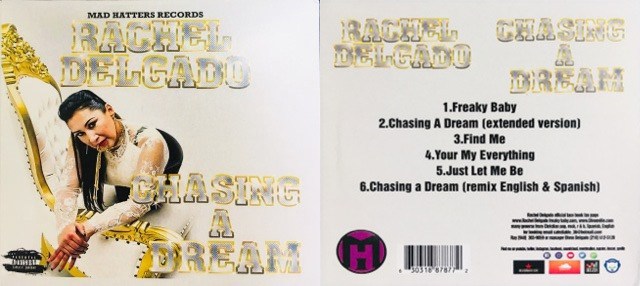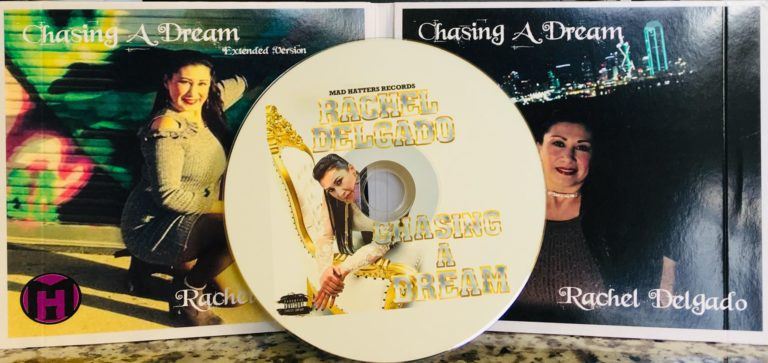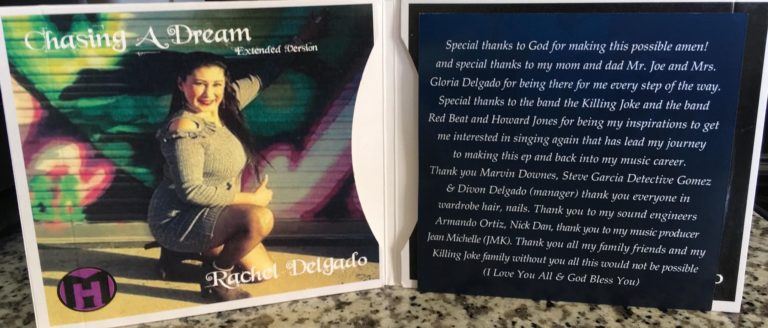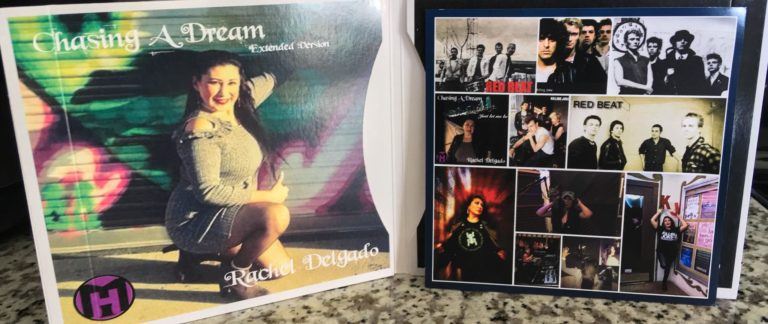 Rachel Delgado Chasing A Dream concert 2019 Tee Shirts
Available in black or white (see below for front and back designs of each)
Sizes from Small to XXXL